Brazilian Minister of Education visits WorldSkills São Paulo 2015
15 August 2015
After watching the award ceremony at the SESI Robotics Festival, with primary school students, Ribeiro spoke to the press. "WorldSkills is a fascinating event that presents paths for many young students. It is upbeat, positive and supported by SENAI (National Service for Industrial Learning). It´s really motivating for anyone to see what these young students are capable of doing," he said.
Mr. Janine Ribeiro pointed out that the Competition boosts productivity and improves the economy. "Vocational education is a new culture. The importance of vocational education is growing, and there is a lot of room for growth in our country. We need to foster this kind of education. It is a great inspiration for Brazil," he said.
Ribeiro said he hopes, as soon as the Brazilian economy starts to grow again, that vocational education will create new opportunities and increase productivity in the labour market. "If we invest properly on education for children and teenagers, we will have even more improvements," he said.
The Minister walked with SENAI´s General Director Rafael Lucchesi, and visited the Samsung Pavilion, where most skills take place. He also talked to some SENAI students who were attending the event.
---
Related News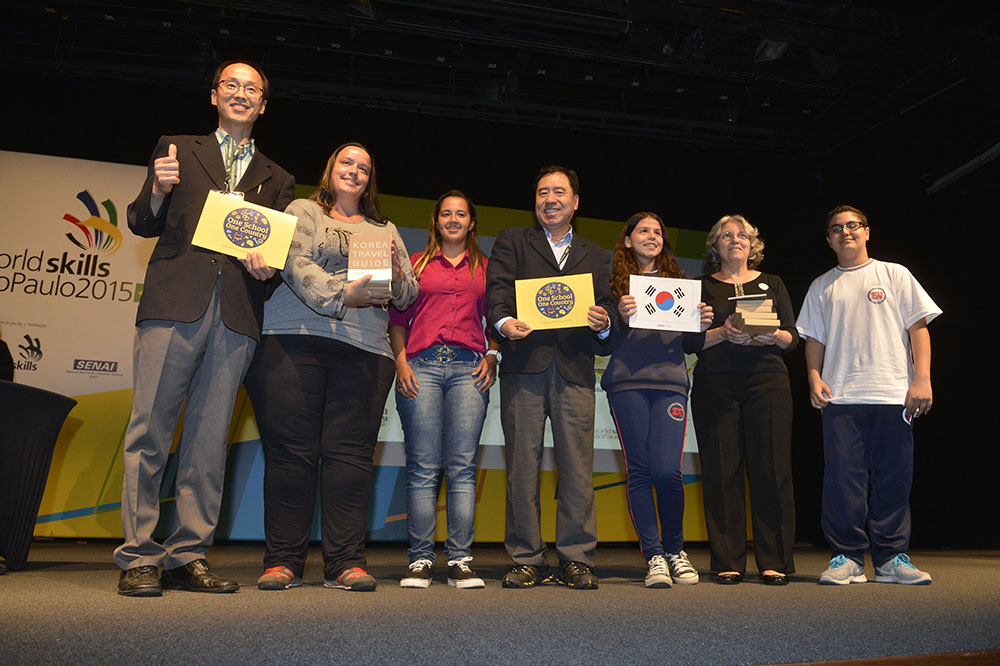 Aug 8, 2015, 1:09 PM
Besides the skill competitions, WorldSkills São Paulo 2015 will have special side events and programme. One of these events,…
Aug 13, 2014, 10:29 AM
n July, the One School One Country (OSOC) program was presented in two meetings at agencies related to education. The objective…
Press Team
Brazil press contacts
Karina Brandford: +55(11) 7850-8269 / ID. 80*848
Marina Figueira: +55(11) 7741-0991 / ID. 80*180636
Lívia Nolla: +55(11) 7850-7232 / ID. 80*1148
Gustavo Silva: +55(11) 7850-8948 / ID. 80*1065
Email: imprensa.ws@wssp2015.com
International press contact
Laura London, Communications Manager, WorldSkills International
Email: press@worldskills.org

Answers to frequently asked questions: