Team Portugal
Introduction
WorldSkills Portugal Team for São Paulo Competition is made of 18 most talented young students and professionals that will be competing in 16 skills areas. Full commitment and hard work are mottos guiding their performance. Meet them here!

Member Organization
WorldSkills Portugal is part of the Employment and Vocational Training Institute, the national public employment service (PES) and one of the biggest public vocational training suppliers.
WorldSkills Portugal brand has been adopted recently by the Portuguese Team responsible for the organization of National Skills Competition and for the selection and preparation of the participants for the EuroSkills and WorldSkills competition, so the communication resources are still being developed.
To WorldSkills Portugal Team, this competition is an excellent opportunity to make visible the high quality level of Portuguese vocational training and professionals, and, for each young competitor, it is a unique experience with great added value for their future.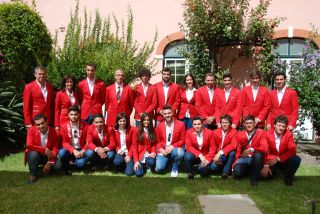 Team Leader Contact
Elsa Caramujo
elsa.caramujo@iefp.pt
Press Contact
Elsa Caramujo
elsa.caramujo@iefp.pt
Press Releases
---
Competitors
---
Skills with Competitors
Graphic Design Technology
Automobile Technology
IT Network Systems Administration
CNC Milling
Industrial Control
Mechatronics
Web Design
Fashion Technology
Mechanical Engineering Design - CAD
Refrigeration and Air Conditioning
Electrical Installations
Welding
Mobile Robotics
Restaurant Service
Jewellery
Polymechanics and Automation