WorldSkills São Paulo 2015 Competitors are welcomed with a typical Brazilian party
14 August 2015
Shortly before the beginning of WorldSkills São Paulo 2015, Competitors had a relaxing and fun day with Brazilian Festa Junina (a traditional Brazilian party) music, dancing, food, and recreational activities. All of the teams were invited to an excursion Monday, 9 August, and they visited the Hotel Estância Atibainha, 100 km from the city of São Paulo. The special activities selected to entertain Delegations included a Brazilian barbecue, swimming, water volleyball, live music, DJs, football, mechanical bull, massage, and a great Brazilian group dance.
Brazilian Team Leader, Paula Gomes, mentioned it's not only a relaxing moment, but an interactive and team building activity among Competitors. "As the host country, Brazil must demonstrate hardwork, dedication, and excellence. Brazil´s vocational education has the potential to be internationally renowned," she said.
The teams are focused and confident about the beginning of the Competition. "We want several gold medals," said Hyeon Won, the South Korean Team Leader. The Mexican Delegation was one of the loudest and most excited teams during the party. "We are using this time before the Competition to relax, dance, and meet people," said Aldo Vargas, a Mexican Competitor in the Polymechanics and Automation skill. The Iranian team also participated in the activities, including the traditional quadrilha group dance, which gathered dozens of Competitors from several countries and regions.
Russian Competitor, Maria Sintcova, competing in the Restaurant Service skill, was impressed with the Competition Organizer for providing such an awesome day before the actual Competition begins. "In Russia, we have a ten-hour time difference, so this relaxing day is essential to recover from our jetlag," she highlighted.
Some teams are participating in the WorldSkills Competition for the first time, like Zambia, which brought four Competitors. Cassiano Kawana, a Competitor in the Bricklaying skill, is looking forward to competing. "Since it's our first time, we don't really know what to expect, but I am sure the team will perform great," he said.
On the other hand, some Competitors know exactly what lies ahead. Martin Ebner, representing South Tyrol, Italy in the Cooking skill, is already prepared for the challenge. "The team has to prepare two menus within a very tight schedule: one chosen by the Competitors and one chosen by the Jury," he explained.
Now, they feel recharged and their teams are ready to start the greatest vocational education and skills excellence Competition in the world.
---
Related News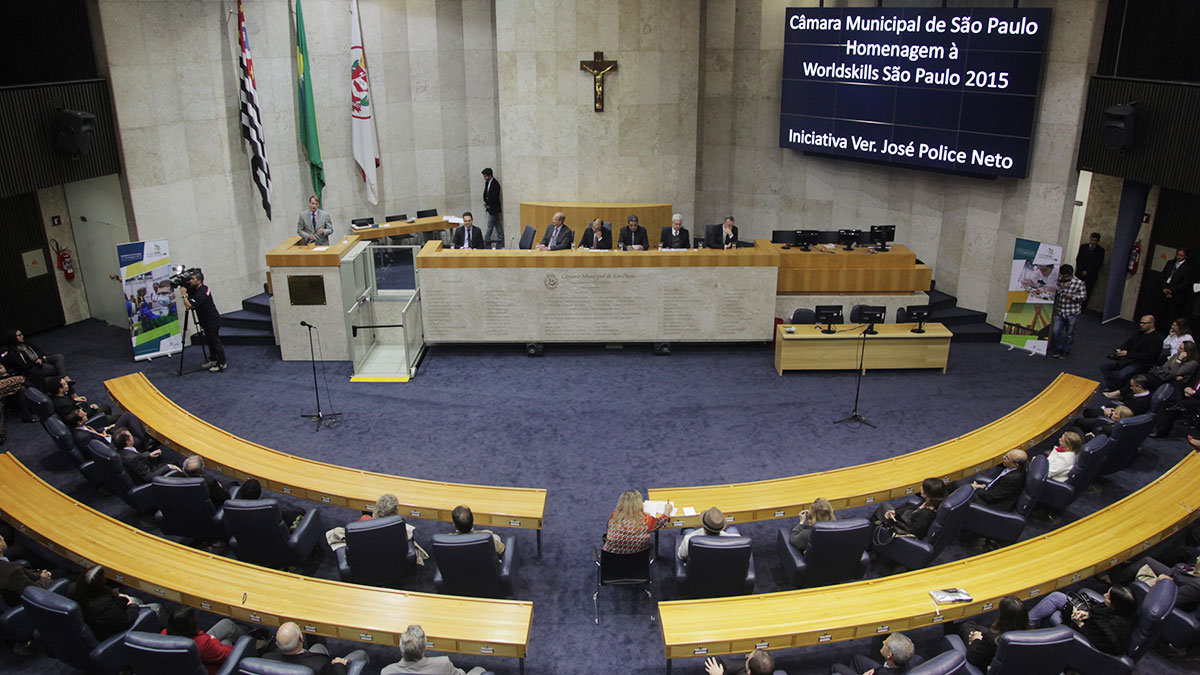 May 18, 2015, 7:29 PM
A Vocational Education Municipal Day bill, currently under consideration, was also presented.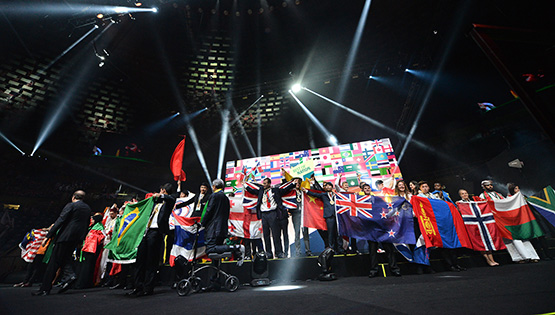 Aug 17, 2015, 8:23 PM
Following an intensely focused and high spirited 43rd WorldSkills Competition, the Closing Ceremony of WorldSkills São Paulo…
Apr 24, 2014, 1:14 AM
In this video, Simon Bartley, President of WorldSkills, talks about the importance of WorldSkills São Paulo 2015 for Brazil and…
Press Team
Brazil press contacts
Karina Brandford: +55(11) 7850-8269 / ID. 80*848
Marina Figueira: +55(11) 7741-0991 / ID. 80*180636
Lívia Nolla: +55(11) 7850-7232 / ID. 80*1148
Gustavo Silva: +55(11) 7850-8948 / ID. 80*1065
Email: imprensa.ws@wssp2015.com
International press contact
Laura London, Communications Manager, WorldSkills International
Email: press@worldskills.org

Answers to frequently asked questions: