Countdown for WorldSkills São Paulo 2015
6 May 2015
Three months left for the world's largest professional education and skills excellence event, WorldSkills São Paulo 2015, the 43rd WorldSkills Competition!
From 11 to 16 August 2015, Anhembi Park will receive 200,000 visitors, one of the largest amount of visitors in the Competition´s history..
Check out some important numbers: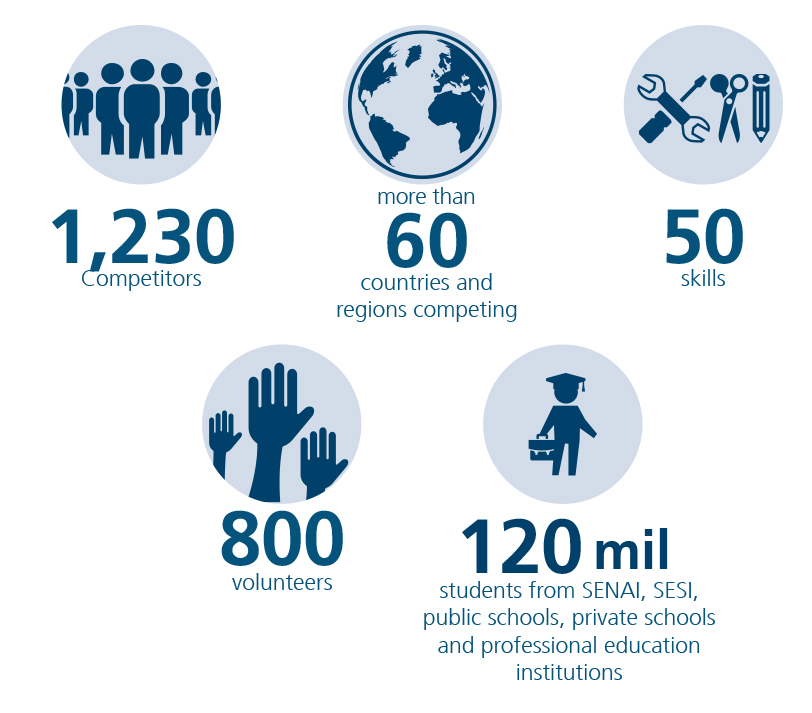 Anhembi Park will be open to visitors from 12-15 August.
---
Related News
Aug 8, 2015, 1:12 PM
​WorldSkills São Paulo 2015, the greatest vocational education and skills excellence Competition in the world is almost here!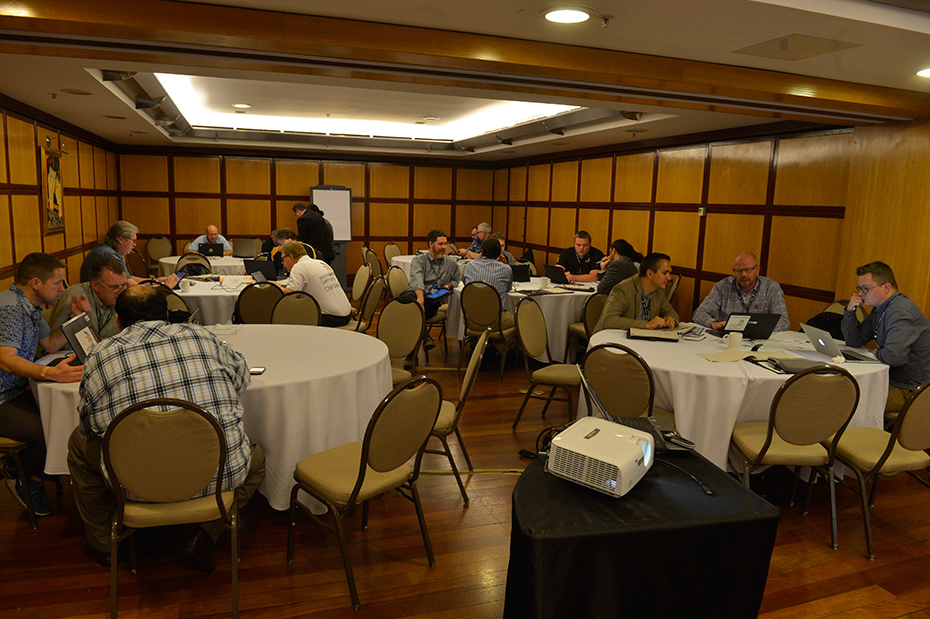 Feb 3, 2015, 10:00 AM
The second day of Competition Preparation Week was focused on important progress in the event's organization.
Aug 15, 2015, 1:46 PM
The Minister of Education in Brazil, Mr. Renato Janine Ribeiro, visited the Competition on Thursday, 13 August.
Press Team
Brazil press contacts
Karina Brandford: +55(11) 7850-8269 / ID. 80*848
Marina Figueira: +55(11) 7741-0991 / ID. 80*180636
Lívia Nolla: +55(11) 7850-7232 / ID. 80*1148
Gustavo Silva: +55(11) 7850-8948 / ID. 80*1065
Email: imprensa.ws@wssp2015.com
International press contact
Laura London, Communications Manager, WorldSkills International
Email: press@worldskills.org

Answers to frequently asked questions: