Countdown to the Competition
8 August 2015
WorldSkills São Paulo 2015, the greatest vocational education and skills excellence Competition in the world is almost here!
From 11-16 August over 1,150 Competitors from 59 countries will demonstrate their abilities in 50 different skills.
During the four Competition days, young professionals, 22 years old and under the year of the Competition - with the exception of four skills - will demonstrate their skill completing real-life tasks based on industry standards in trades, technologies, and service-oriented careers.
At the Competition, visitors will have free entrance, and in addition to touring the venue and watching the competitions, they can enjoy many interactive activities, providing hands-on opportunities with different skills in a fun and dynamic manner.
Check out some of the main attractions at the 43rd WorldSkills Competition:
Cyber
In the central part of the Samsung Pavilion, Cyber will be a 500m2 area, with various interactive digital activities, educational games, a food court with Food Trucks, a climbing wall, reading spaces, and other activities you don´t want to miss.
Knowledge Spot
To find out more about a specific skill, be sure to visit the Knowledge Spot, located in each of the skill areas. This area will be monitored by Ambassadors (represented by SENAI/SENAC students and teachers) providing visitors with information about relevant education and training courses and related professions.

Traditional tools, 3D simulations, and videos reflect the activities related to each skill at the Knowledge Spot. The 3D simulations and models were created in an innovative partnership between Autodesk, the WorldSkills Foundation, and SENAI.
Digital Challenge
Using Information Technology to solve Brazilian NGOs real problems is the overall theme of the WorldSkills Digital Challenge, an unprecedented WorldSkills Foundation initiative, which will bring together 20 IT computer professionals (including five WorldSkills Champions) from six countries from 12 - 15 August at the Palace. Based on challenges submitted by non-governmental organizations (NGOs), participants will be divided into teams and develop websites, apps, prototypes, or products to help solve these problems and help social responsibility projects
For more information, access: www.worldskills.org/dc
Follow WorldSkills São Paulo 2015 on social media:
---
Related News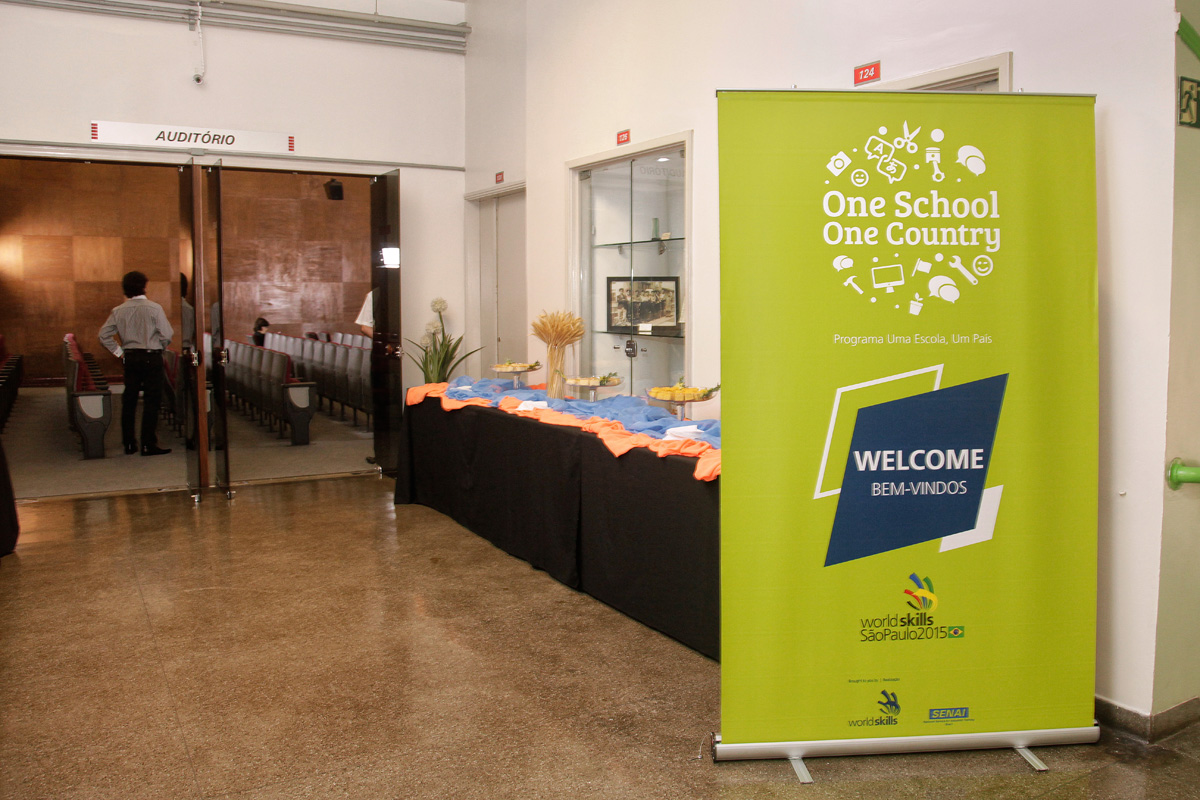 Mar 26, 2015, 12:26 AM
SENAI Brás received members of the Competition Organizer, Directors, Teachers and Educators
Nov 21, 2014, 10:29 AM
Since November 2013, the WorldSkills São Paulo 2015 Sponsorship and Partnership team has been structuring policies for the…
Aug 13, 2014, 10:29 AM
n July, the One School One Country (OSOC) program was presented in two meetings at agencies related to education. The objective…
Press Team
Brazil press contacts
Karina Brandford: +55(11) 7850-8269 / ID. 80*848
Marina Figueira: +55(11) 7741-0991 / ID. 80*180636
Lívia Nolla: +55(11) 7850-7232 / ID. 80*1148
Gustavo Silva: +55(11) 7850-8948 / ID. 80*1065
Email: imprensa.ws@wssp2015.com
International press contact
Laura London, Communications Manager, WorldSkills International
Email: press@worldskills.org

Answers to frequently asked questions: