The greatest vocational education and skills excellence Competition in the world develops a project to transform visits into a unique experience
2 July 2015
Approximately 200,000 visitors are expected during the 43rd WorldSkills Competition, the greatest vocational education and skills excellence Competition in the world, held in Latin America for the first time, at the Anhembi Park, in São Paulo, from 12-15 August. As we expect to have a variety of public including many people who aren´t acquainted with the 50 skills, the Competition Organizer has created a "Visitor Experience" project designed and planned to help the public understand the vocational education universe in practical terms and receive as much input as possible.
The project includes several specific actions: visit itineraries, guided and educational tours, side events, a Conference Programme, digital platform, among others.
One of the main attractions is the Knowledge Spots, a specific area inside skill workshops for visitors to experience interactive activities involving skills and specific knowledge related to each one. Teachers and students from SENAI and SENAC (Ambassadors) monitor these activities and by using traditional tools, 3D simulations and videos, they will provide guidance and information for visitors about the Competition, skills and related professions.
In a pioneering collaboration with Autodesk, WorldSkills Foundation, and SENAI, we present A New Look At Skills - a game changer for the visitor experience and Competition interpretation at our WorldSkills Competition! Check out the Knowledge Spots across the venue to learn about skills from totally new perspectives, and interact with digital 3D models of the same Test Projects that our international Competitors are here to tackle.
The WorldSkills São Paulo 2015 Competition Organizer has also prepared different visit itineraries, for different audiences, covering different areas in the Anhembi Park. The goal is to organize the flow of students and access to the event. 120,000 thousand students from SENAI, SESI, public and private schools and vocational education institutions (along with their teachers) are expected to visit the Competition.
Since the visit is educational, teachers will receive specific materials to help them previously prepare students, during classroom activities. The goal is to help students relate curriculum content (mathematics, language, science and social science) to the information about the Competition skills and also work on General and specific knowledge through interdisciplinary activities.
Another important spot will be Cyber, a relaxing and fun environment for visitors. With a 500 m2 area, including a food court with food trucks, a climbing wall, interactive activities, educational games and space for resting and reading. "We are expecting a large group of visitors, with many young people. We organized WorldSkills São Paulo 2015 in order to attract youth and make them feel comfortable during the visit, while they also receive more input and become acquainted with vocational education, skills and abilities," explained Frederico Lamego, CEO at WorldSkills São Paulo 2015.
---
Related News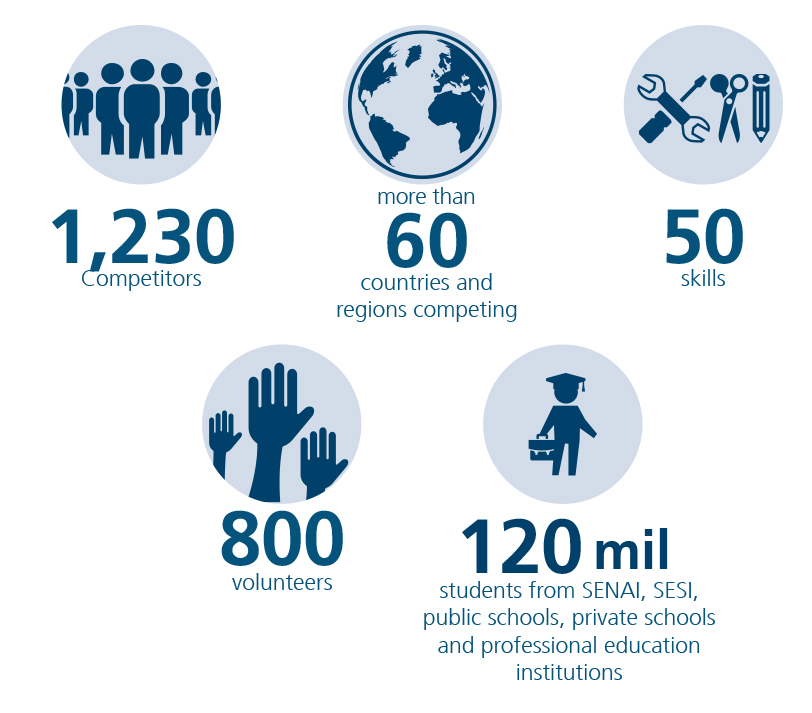 May 6, 2015, 7:19 PM
We are three months away from the Competition!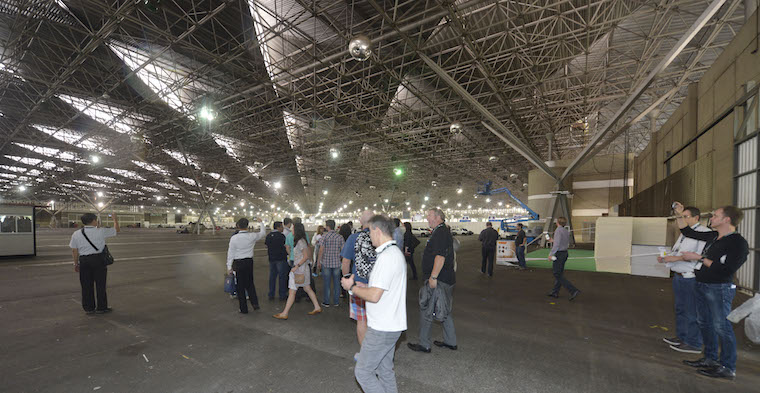 Feb 6, 2015, 7:07 PM
Day four of the Competition Preparation Week (CPW2015) was highlighted by the visit to Anhembi Park, the Competition venue.
May 29, 2014, 8:57 PM
The São Paulo Convention & Visitors Bureau, which represents several segments of São Paulo's tourism sector, held a meeting on…
Press Team
Brazil press contacts
Karina Brandford: +55(11) 7850-8269 / ID. 80*848
Marina Figueira: +55(11) 7741-0991 / ID. 80*180636
Lívia Nolla: +55(11) 7850-7232 / ID. 80*1148
Gustavo Silva: +55(11) 7850-8948 / ID. 80*1065
Email: imprensa.ws@wssp2015.com
International press contact
Laura London, Communications Manager, WorldSkills International
Email: press@worldskills.org

Answers to frequently asked questions: