São Paulo State Governor visits WorldSkills São Paulo 2015
14 August 2015
"WorldSkills São Paulo 2015 is a great incentive for youth and very important for Brazilian development," said São Paulo´s State Governor Geraldo Alckmin during his visit through Anhembi Park the morning of 13 August.
He walked with Rafael Lucchesi, General Director at SENAI, and Paulo Tigre, President of the Rio Grande do Sul Industry Federation. The Governor went on a tour around Anhembi Park. Afterwards, he was welcomed by the President of the National Confederation of Industry (CNI), Mr. Robson Braga de Andrade, at Cyber.
During their meeting, Alckmin highlighted the need to develop vocational education according to the market´s needs: "We can reduce unemployment issues while meeting the needs in companies where there is a lack of skilled labour".
Rafael Lucchesi highlighted the importance of the State Government's partnership for the Competition´s organization. "We contributed with public security and logistical matters, as well as through support from the Education State Department. This agenda is very important to support our partnership for other vocational education projects."
By the end of the visit, during the Conference Programme, the Governor gave a speech with Simon Bartley, the President of WorldSkills: "Hosting the 43rd WorldSkills Competition is an honour and pleasure for São Paulo. This event promotes education, especially focussed on strategic areas, such as industry, service, and trade."
---
Related News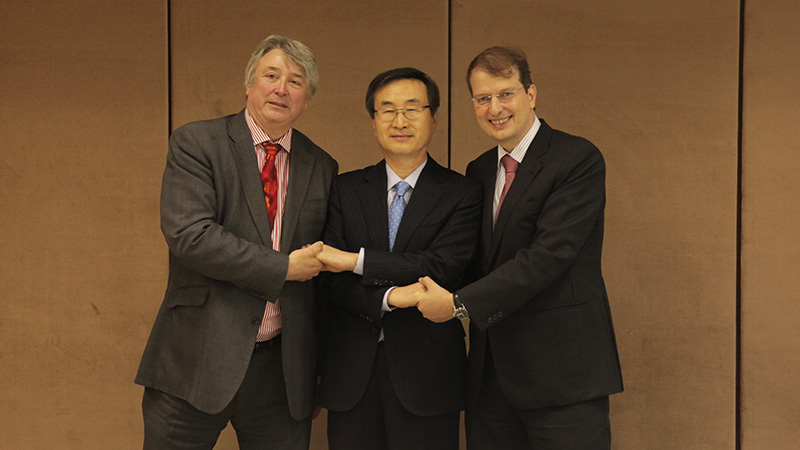 Apr 17, 2015, 11:09 PM
On 15 April 2015, a contract formalizing Samsung´s participation as the official Overall Event Presenter at WorldSkills São…
Apr 24, 2014, 1:14 AM
In this video, Simon Bartley, President of WorldSkills, talks about the importance of WorldSkills São Paulo 2015 for Brazil and…
Aug 15, 2015, 1:45 PM
​Technology will be the most impacting factor in the production chain in the next decades, said Jim Carroll, a world-class…
Press Team
Brazil press contacts
Karina Brandford: +55(11) 7850-8269 / ID. 80*848
Marina Figueira: +55(11) 7741-0991 / ID. 80*180636
Lívia Nolla: +55(11) 7850-7232 / ID. 80*1148
Gustavo Silva: +55(11) 7850-8948 / ID. 80*1065
Email: imprensa.ws@wssp2015.com
International press contact
Laura London, Communications Manager, WorldSkills International
Email: press@worldskills.org

Answers to frequently asked questions: