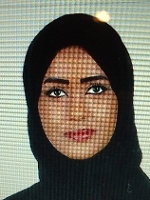 Nouf ALDouseri
Competitor in Skill: Jewellery
Country: United Arab Emirates
How did you get interested in your skill?
My category has different types of skills that i'm good at and i enjoy doing which made me more interested.

Where did you do your training for your skill?
Damas Dubai and STS Ajman


How did you first find out about your Member organization and its programs?
emirates skills

Who influenced you to pursue your skill as a career?
My mother

Describe your most memorable moment so far with WorldSkills?
Having a training course in brazil


Describe what your experience has been since your involvement with WorldSkills.
Fun and disappointing a little bit.


Did participating in the skills competitions and training for WorldSkills help you progress in your skill? Please describe.
It helped but not a lot because i didn't get the best training.

What do you currently do? Where do you work?
I study engineering in the petroleum institute.

What are your future career aspirations?
countinue studying and open a jewelry school to help others learn about jewelry.