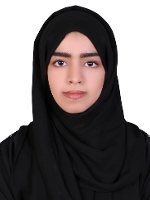 Laila ALMahri
Competitor in Skill: Health and Social Care
Country: United Arab Emirates
How did you get interested in your skill?
I get interested in my skills " health and social caring " because helping people is my passion, I feel happy and this skill makes me a better person.  

Where did you do your training for your skill?
I did my training at "Fatima College Of Health Sciences" in Abu Dhabi and in my home.


How did you first find out about your Member organization and its programs?
I have known about this program from our college and local news as well.

Who influenced you to pursue your skill as a career?
I had influened from my instructor. She told us her experience when she was taking part in WorldSkills.So me and my friends decided to joined to the competition to try new experiences.

What is your experience in participating with your Member organization?
In 2013 I participated in national competition "EmiratesSkills " competition and I won the first rank.

Describe your most memorable moment so far with WorldSkills?
This is my first WorldSkills competition so far.

Describe what your experience has been since your involvement with WorldSkills.
Since I involved With WorldSkill my skills have improved with training for the competition.


Did participating in the skills competitions and training for WorldSkills help you progress in your skill? Please describe.
Yes of course It will help me by receiving new knowledge and practice my future career "nursing profession " in health and social care category

What do you currently do? Where do you work?
I currently a Nursing student.

What are your future career aspirations?
To be professional nurse.