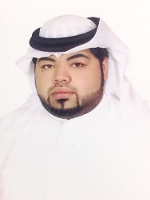 Mudhaffar Alshamsi
Competitor in Skill: Aircraft Maintenance
Country: United Arab Emirates
How did you get interested in your skill?
My father is my inspiration, as he used to drag me along while working on his cars or motorcycles, since a young age I've been surrounded by engines and grew to love it.

Where did you do your training for your skill?
At the academy where I study ( Al Ain international aviation academy) and in Bordeaux in France at aero campus.

How did you first find out about your Member organization and its programs?
At secondary school, I was introduced to the IAT organization and ever since I've been with IAT

Who influenced you to pursue your skill as a career?
Myself


Did participating in the skills competitions and training for WorldSkills help you progress in your skill? Please describe.
Yes, it prepared me for a greater challenge by giving me an idea of how the competition runs.

What do you currently do? Where do you work?
I am an undergraduate of aircraft engineering sponsored by Etihad airlines.

What are your future career aspirations?
To become one for the highest graded engineer/pilot at Etihad airways and maybe one day be part of the board members.