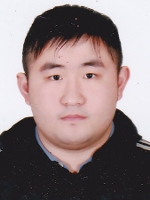 Chi Lon Chan
Competitor in Skill: Electronics
Country: Macao, China
How did you get interested in your skill?
I had read the textbooks about the electronic briefly, I wanted to figure out more about how it works.

Where did you do your training for your skill?
Training Center.

How did you first find out about your Member organization and its programs?
Through the newspaper .

Who influenced you to pursue your skill as a career?
The trainer.


What is your experience in participating with your Member organization?
Guangzhou/HongKong/Macao/Chengdu Youth Skills Competition.


Describe your most memorable moment so far with WorldSkills?
Representatives of Macao in the World Skills Competition


Describe what your experience has been since your involvement with WorldSkills
It can help me to solve more problems since it had provided more knowledge about this career to me.

Did participating in the skills competitions and train ing for WorldSkills help you progress in your skill? Please describe .
Yes, it had because it helped me to promote the level of electronics.

What do you currently do? Where do you work?
Electric technician. Companhia de Electricidade de Macau

What are your future career aspirations?
To become an expert in the electronics field.