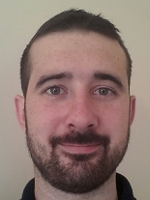 Ros Wynne
Competitor in Skill: Aircraft Maintenance
Country: Ireland
How did you get interested in your skill?
I always enjoyed working with my hands. While looking for a challenging, active job I stumbled upon aircraft maintenance and have never looked back since.

Where did you do your training for your skill?
In Shannon Training Centre, Co. Clare, Ireland

How did you first find out about your Member organization and its programs?
In the first year of my apprenticeship I heard about the WorldSkills and IrelandSkills form my instructors.

Who influenced you to pursue your skill as a career?
My family, after seeing how much I enjoy the work they have always been behind me.

What is your experience in participating with your Member organization?
Two-time Ireland National Skills Competition winner.

Describe your most memorable moment so far with WorldSkills?
Winning my first Ireland National Skills Competition has been the highlight to date. Hearing my name being called out at the awards ceremony and walking up to collect my award is something I will never forget.

Describe what your experience has been since your involvement with WorldSkills
Full-on, intensive work and research.

Did participating in the skills competitions and training for WorldSkills help you progress in your skill? Please describe.
Definitely. Competing in two national competitions has taught me a lot. And the training afterwards for the WorldSkills has really helped me hone my skills.

What do you currently do? Where do you work?
I am an apprentice avionic technician in Atlantic Aviation Group in Shannon, Co. Clare, Ireland.

What are your future career aspirations?
Become a licenced engineer and progress up the career ladder in aviation.