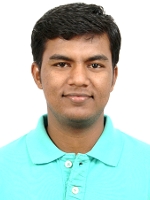 Anshuman Srivastava
Competitor in Skill: Mechatronics
Country: India
How did you get interested in your skill?
After my college I was tra ined in mechatronics trade for 3 years so ultimately because of its coarse contents I got my interest in it.

Where did you do your training for your sk ill?
Overall training was done by Volkswagen India Pvt. Ltd under 3 years dual system mechatronics coarse. Apart from this for additional trainings I went to GTTI Coimbatore as well as FESTO pune.

How did you first find out about your Member organization and its programs?
I knew it through the advertisement in a national news paper and there after I inquired about it.

Who influenced you to pursue your skill as a career?
My father influenced me to do so, as he himself belongs to a manufacturing industry.


What is your experience in participating with your Membe r organization?
Overall I am very lucky and thankful to Vo lkswagen India to start such type of dual system programme and to be a part of this.

Describe your most memorable moment so far with WorldSkills?
The most memorable moment was when I was selected for final selection in Bangalore.

Describe what your experience has been since your involvement with WorldSkills
With worldskills I learned so many thi gs to handle the pressure situations as well as to meet up with the team expectations in a competition like this.

Did participating in the skills competitions and training for WorldSkills help you progress in your skill? Please describe.
Yes absolutely to a great extent as this skills are very much important for me for my job as my work area 100% matches with the trainings Igot during preparation for worldskills.


What do you currently do? Where do you work?
I currently work as a Electrical planner in Body shop of Volkswagen India Pvt. Ltd. Where I deal with poke-yoke and other machine installation with PLC programming and several automation related job.


What are your future career aspirations?
I want to grow as a PLC programmer in future and to do well in automation related work .