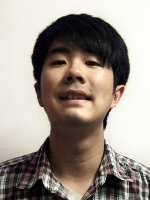 PO-CHENG SHIH
Competitor in Skill: Jewellery
Country: Chinese Taipei
1. How did you get interested in your skill?
從小對美術與設計有興趣,喜歡自己手做勞作.

2. Where did you do your training for your skill?
高雄市立中正高工(高職母校)
勞動部勞動力發展署雲嘉南分署.

3. How did you first find out about your Member organization and its programs?
高職時期學校有徵選與培訓比賽選手.

4. Who influenced you to pursue your skill as a career?
目前的指導老師與母親.

5. What is your experience in participating with your Member organization?
前後一共選了3次,第一年沒得名,第2年金牌,第3年選上國手.
6. Describe your most memorable moment so far with WorldSkills?
和其他職類的同學一起拿金牌的時候.

7. Describe what your experience has been since your involvement with WorldSkills
花很多時間在訓練上,長時間在工廠訓練.

8. Did participating in the skills competitions and training for WorldSkills help you progress in your skill? Please describe.
有,比賽的壓力讓技術更加精進.

9. What do you currently do? Where do you work?
學生,目前就讀台北科技大學.

10. What are your future career aspirations?
希望可以自己設計喜歡的作品.