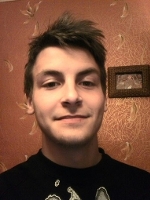 ALIAKSEI ARCHAKOU
Competitor in Skill: Restaurant Service
Country: Belarus
How did you get interested in your skill?
My father is a barman, so i have dremaed to become familiar with the family tradition as well.

Where did you do your training for your skill?
I have got training at the Minsk College of cooking.


How did you first find out about your Member organization and its programs?
I have heard about it from my teacher.

Who influenced you to pursue your skill as a career?
My father did.

What is your experience in participating with your Member organization?
I have participated in the WorldSkills Competition Belarus in 2014 and WorldSkills CIS + in 2015 with my member organization.

Describe your most memorable moment so far with WorldSkills?
I have finished second in the WorldSkills CIS + Competition in Kazan this year.

Describe what your experience has been since your involvement with WorldSkills.
I have become more experienced and skilled in my profession.


Did participating in the skills competitions and training for WorldSkills help you progress in your skill? Please describe.
Yes, it really helped. I was absorbed by my profession and I broadend my knowledge not only in my profession but in other activities connected with my profession as well.

What do you currently do? Where do you work?
now I am preparing for the participation in WorldSkills International in Sao Paulo. I work in the restaurant Belarus in brest.

What are your future career aspirations?
I want to open my own restaurant in the future.