Worldskills International prepares for the greatest vocational education and skills excellence competition of the world
25 January 2015
From 11-16 August 2015, Brazil will host the 43rd WorldSkills Competition, the greatest vocational education and skills excellence competition of the world, held every two years since 1950. WorldSkills São Paulo 2015 will be held at Anhembi Park, in the city of São Paulo, and approximately 1,200 registered Competitors from more than 60 countries and regions are expected, they will be divided into 50 different skills related to trades, technologies and service-oriented careers.
In order to prepare such a complex event, WorldSkills International and the Competition Organizer in Brazil will promote the Competition Preparation Week (CPW2015) from 1-5 February 2015. The entire Anhembi Park, including the Exhibition Pavilion and Sambadrome, a total 213,000 m², will be used for WorldSkills São Paulo 2015.
The Competition Preparation Week, held at the Renaissance Hotel in São Paulo, will gather Technical Delegates, Chief Experts, Observers, Evaluators, Workshop Managers and Competition Sponsors.
"During the preparation week, we will gather many different areas directly involved and responsible for the Competition to discuss details, such as the evaluation criteria for each skill, which kinds of tests and challenges will be applied, which materials and equipment will be required, among other aspects. In addition, we will also take advantage of this event to gather key people involved, that are fundamental to the success of the Competition, such as sponsors and those responsible for defining the technical aspects and structure for WorldSkills São Paulo 2015, as well as provide more input about this Competition," explained Osvaldo Borges, CEO of WorldSkills São Paulo 2015.
Besides the meetings, there are other activities planned. Including a launching ceremony for the Commemorative Stamp, created by the Correios, especially for the Competition and a presentation about the One School One Country programme, which will include Delegation (WorldSkills International Member countries and regions) visits to public and private schools in the city of São Paulo, during WorldSkills São Paulo 2015.
Official authorities from the educational sector will also attend CPW2015 and Delegation representatives will be introduced to the students and overseers from the schools they will visit in August. There will also be visits to the hotels hosting the Competitors and an Anhembi Park tour so that everyone can meet the location where the Competition will be held. "One of the main WorldSkills Competition objectives is promoting experience and knowledge exchanges between representatives from Member countries and regions. We intend to strengthen this during the Competition Preparation Week, promoting interaction opportunities for people from different countries and regions participating in the event," concludes Borges.
---
Related News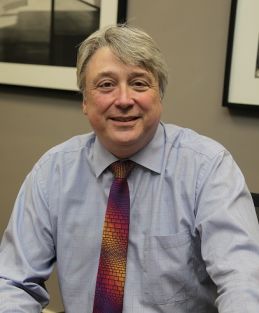 Mar 21, 2014, 7:19 PM
From 25-28 March, Simon Bartley, President of WorldSkills International, was in Brazil to discuss the opportunity that…
Aug 8, 2015, 12:54 PM
​​The 43rd WorldSkills Competition initiated a volunteer recruitment programme, which then selected 800 people to join the team…
Jul 7, 2014, 9:46 PM
The main objective of the meetings was to prepare for the upcoming Technical Committee meetings in September, as well as to…
Press Team
Brazil press contacts
Karina Brandford: +55(11) 7850-8269 / ID. 80*848
Marina Figueira: +55(11) 7741-0991 / ID. 80*180636
Lívia Nolla: +55(11) 7850-7232 / ID. 80*1148
Gustavo Silva: +55(11) 7850-8948 / ID. 80*1065
Email: imprensa.ws@wssp2015.com
International press contact
Laura London, Communications Manager, WorldSkills International
Email: press@worldskills.org

Answers to frequently asked questions: