One School One Country Programme launched to promote Professional Skills Education in Brazil
9 February 2015
From 11 - 16 August 2015, Brazil will host the 43rd WorldSkills Competition, the greatest vocational education and skills excellence competition of the world, held every two years since 1950. WorldSkills São Paulo 2015 will be held at Anhembi Park, in the city of São Paulo, and approximately 1,200 registered Competitors from more than 60 countries and regions are expected, they will be divided into 50 different skills related to trades, technologies and service-oriented careers.
One of the main WorldSkills Competition legacies is providing visibility and highlighting the importance of professional skills education. Therefore, one of the parallel Competition initiatives is the One School One Country programme (OSOC), designed to demonstrate to students, from 55 public and private schools, that professional skills education is a good path for career development, and that it is possible to complete technical courses simultaneously with high school education, after their second HS year.
Fifty-five schools in São Paulo will receive Competitors from different countries and regions and have the opportunity to learn more about professional education and labour market opportunities. In order to fulfil this purpose, cultural activities promoting information and experience exchanges between Competitors, primary school students (6th to 9th school years) and 12 to 15 year old students in their first year of high school .
"The OSOC programme is fundamental as it emphasizes, to young Brazilian students, how the knowledge acquired in a technical career provides great chances in the labour market," stated Marcelo Mendonça, Team Leader for the Brazilian Delegation to the Competition. Fátima Antônio, Director at the Technical Guidance Division of the Municipal Education Department, believes "it is certainly an excellent opportunity to be in contact with and get to know all of the Technical Education possibilities, as well as learn about other countries' cultures and professional career options through an intercultural experience."
The main activities in the programme includes an official presentation of the host schools to representatives from the Delegations (WorldSkills International Member countries and regions) during the Competition Preparation Week. The Delegations will visit one school, chosen by the educational institution, there will also be training meetings to help expand repertoires, providing educational materials and the host schools will visit the Competition, at the Anhembi Park in August.
The programme was officially launched on 3 February 2015 during the Competition Preparation Week – CPW. An official presentation of the host schools for the Delegations and Competition participants (WorldSkills International Member countries and regions) was performed. Marcelo Costa, representing the Municipal Secretary of International and Federative Relations in São Paulo was present, as well as Authorities and Representatives from the Municipal and State Education Departments in São Paulo, educational associations, and Embassies and Consulates from various countries.
One day before the beginning of WorldSkills São Paulo 2015 (10 August 2015), Delegations and foreign Competitors will visit a host school chosen by the educational institutions. This is a programme highlight, as it represents an important opportunity for integration and coexistence, between students and teachers from the host country and the visiting Competitors, through cultural exchanges and learning opportunities about new careers and technologies, enabling social-cultural exchanges between Competitors and the school community.
Students from the host schools will visit the Competition (Anhembi Park), where they will be able to closely check out the different technical career professions.
---
Related News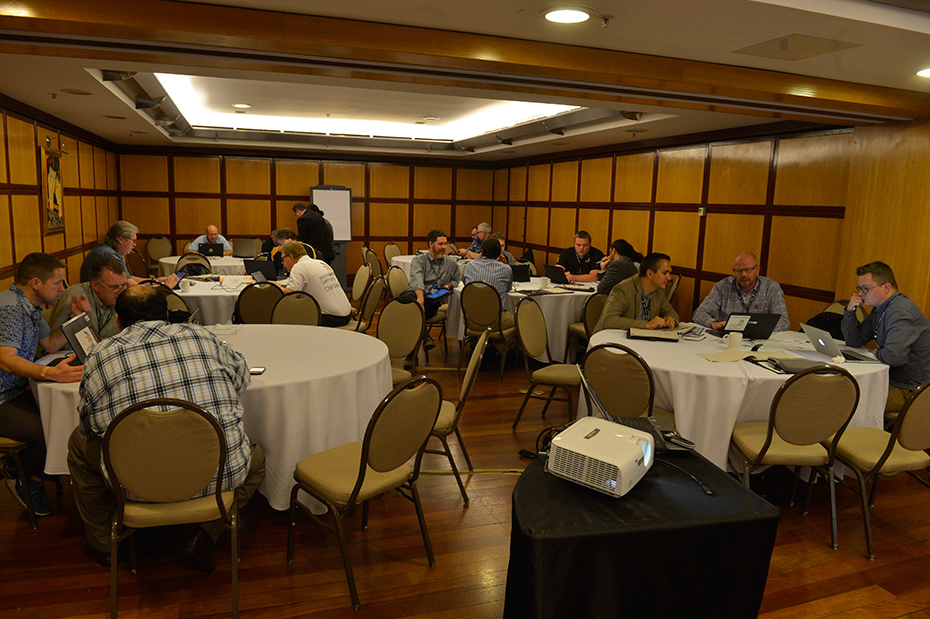 Feb 3, 2015, 10:00 AM
The second day of Competition Preparation Week was focused on important progress in the event's organization.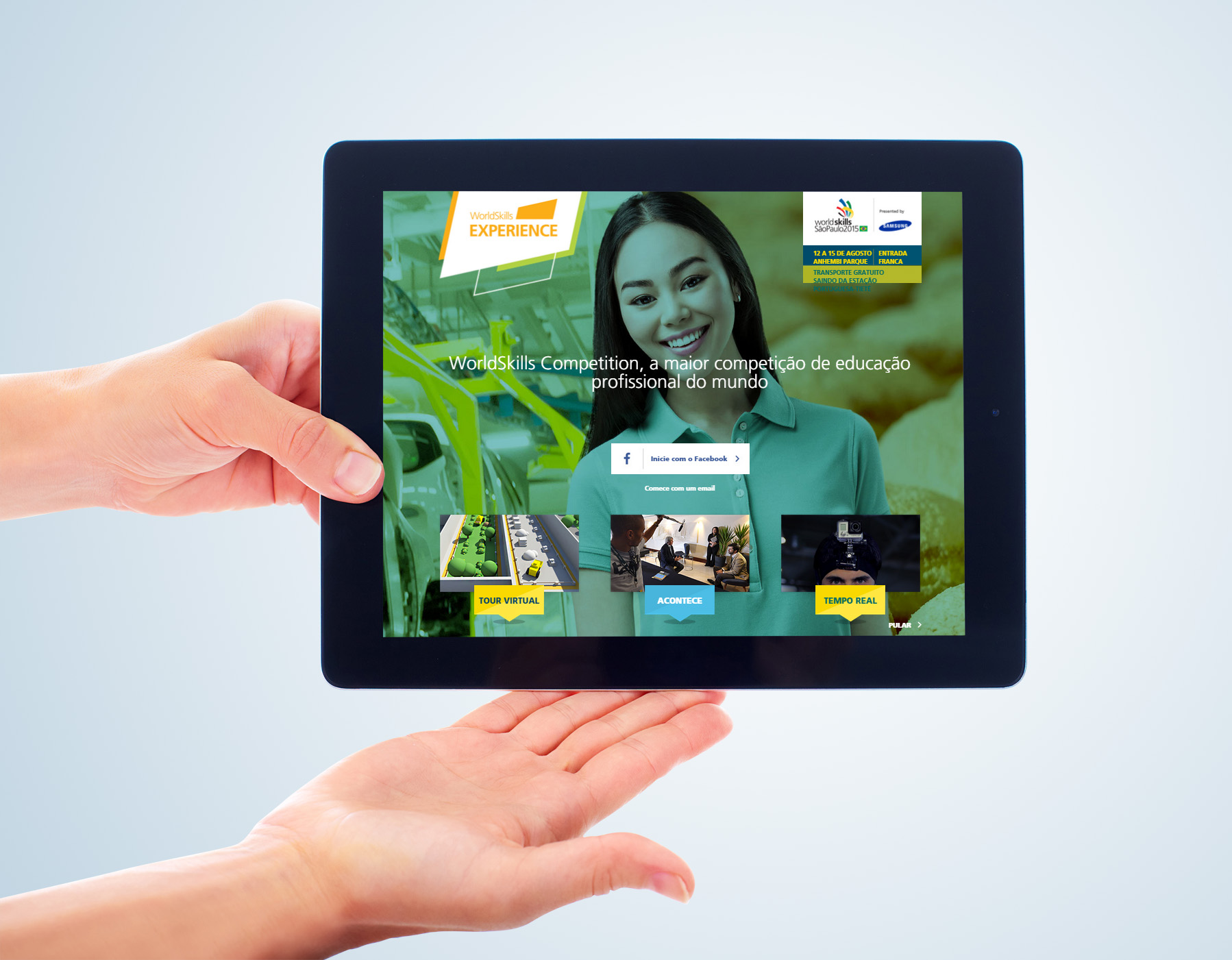 Aug 8, 2015, 12:43 PM
The national and international public can keep up to date with everything going on at WorldSkills São Paulo 2015.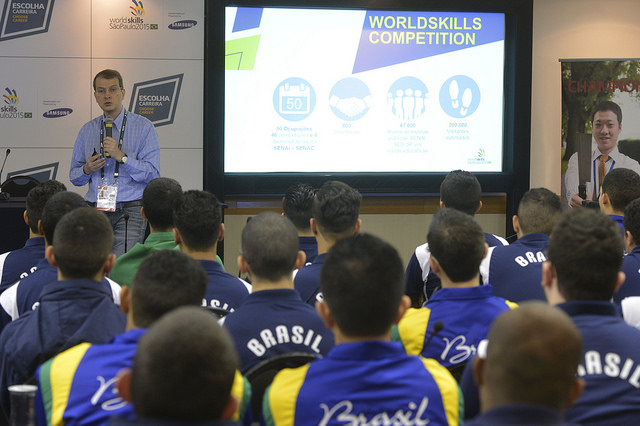 Aug 7, 2015, 6:14 PM
Young professionals participated in a press conference Thursday, 6 August, at the Holiday Inn Hotel, Anhembi Park, São Paulo
Press Team
Brazil press contacts
Karina Brandford: +55(11) 7850-8269 / ID. 80*848
Marina Figueira: +55(11) 7741-0991 / ID. 80*180636
Lívia Nolla: +55(11) 7850-7232 / ID. 80*1148
Gustavo Silva: +55(11) 7850-8948 / ID. 80*1065
Email: imprensa.ws@wssp2015.com
International press contact
Laura London, Communications Manager, WorldSkills International
Email: press@worldskills.org

Answers to frequently asked questions: