Multiculturalism event promoted by the One School One Country Programme for the educational community
24 March 2015
WorldSkills São Paulo 2015¹ will be the 43rd WorldSkills Competition, the greatest vocational education and skills excellence competition of the world, held in Brazil, from 15-15 August 2015. One of the special events included in the Competition is the One School One Country programme, which organized a meeting to discuss Multiculturalism and Cultural Diversity in the Contemporary World on 24 March 2015. The event was held at the "Roberto Simonsen" SENAI school (Brás, São Paulo) with presentations about the One School One Country programme² and the innovative Guided Tour³ concept, providing an overview about professional skills education and interfaces with public education, focused on the event´s central theme: multiculturalism.
Event participants included representatives from SENAI, schools participating in the One School One Country programme and Pé na Escola, a non-governmental organization present in educational environments, that helps connect people to their rights and roles in society. In a globalized world, it´s more than natural for people to deal with individuality, routine and cultural differences, which is why multiculturalism is discussed frequently. Multiculturalism relates to the presence of several populations in the same region working towards ensuring equality of rights and duties.
The goal was to promote a debate that would clarify concepts and stimulate actions with students. Within this perspective, conversation sessions helped expand repertoires about each country´s traditions and customs. A case study performed by Pé na Escola was the basis for discussions. In addition to this work model, the NGO usually works with educational workshops about rights, Human Rights content production and partnerships supporting school autonomy.
Brazil has many ethnic groups with their own traditions, values, views, etc. People in this mixed environment learn from their own cultures and, in theory, must respect human rights, regardless of their origin, in order to live well in society, respecting each other.
Approaching these issues, stimulates reflections about characteristics in other countries, facilitating reception and interaction among participants from the One School One Country programme and also raises awareness among educators about the opportunities that professional education may provide for social and economic transformation, promoting competitiveness. "Although we live in a globalized world and information exchanges are very intense and facilitated, it is important to clarify that this does not prevent social distancing and may actually strengthen it in some cases. Thus, it is extremely important for everyone to collaborate, interacting equally anywhere in the world," said Frederico Lamego, Chief Executive Officer at WorldSkills São Paulo 2015.
The meeting also proposed a technical visit to the school so that everyone could get to know more about how professional education works in Brazil, through SENAI's infrastructure. This moment was very important to relate this educational modality with the interfaces in the public schools present. It is worth mentioning that the secondary level technical courses may be provided together with high school education (when the basic education and technical classes are provided at the same institution), or concomitantly (when the technical training occurs in another institution, after/before school) or subsequently, for those that have already completed basic education.
Professional skills education can be positively introduced in this context, with objectives that include not only training secondary level technicians, but also qualifying, re-qualifying and re-professionalizing opportunities for workers with any educational or experience levels in the market, as well as permanent technological updating and secondary and tertiary certification. "This activity´s goal was to contribute towards building proposals that encourage cultural pluralism, citizenship, peace and ethics in interpersonal relationships, as well as promoting awareness among the school community about the importance of tolerance among nations," Lamego concluded.
1) Competition: Brazil will host the WorldSkills Competition, held every two years since 1950, for the first time. A partnership between the National Service for Industrial Training (SENAI) and WorldSkills International will be responsible for organizing the event, with the objective of developing and introducing professional skills education even more in Brazil, through a Competition between young skilled professionals from more than 60 countries and regions. More than 1,200 young registered Competitors are expected, divided into 50 different skills related to trade, technological and service-oriented professions. The estimated public for the event is 250,000 people.
2) One School One Country programe: 55 schools in São Paulo will receive Competitors from several countries and regions and have the opportunity to learn more about professional skills education and its possibilities in the labour market. Cultural activities will be organized to encourage information and experience exchanges between Competitors and students that are 12 to 15 years old from primary education (6th-9th school year) and the first year of high school.
3) Guided Tour: Aims to ensure greater and better understanding of the Competition; make the Competition more attractive to students and teachers; and organize student flows and access to different sectors in the Competition. In order to achieve this purpose, partnerships established with the São Paulo State Department of Education and the São Paulo Municipal Department of Education will provide educational support material, as well as different visit itineraries and access to interactive activities, with manual and/or technological tools,
---
Related News
Aug 15, 2015, 1:45 PM
​Technology will be the most impacting factor in the production chain in the next decades, said Jim Carroll, a world-class…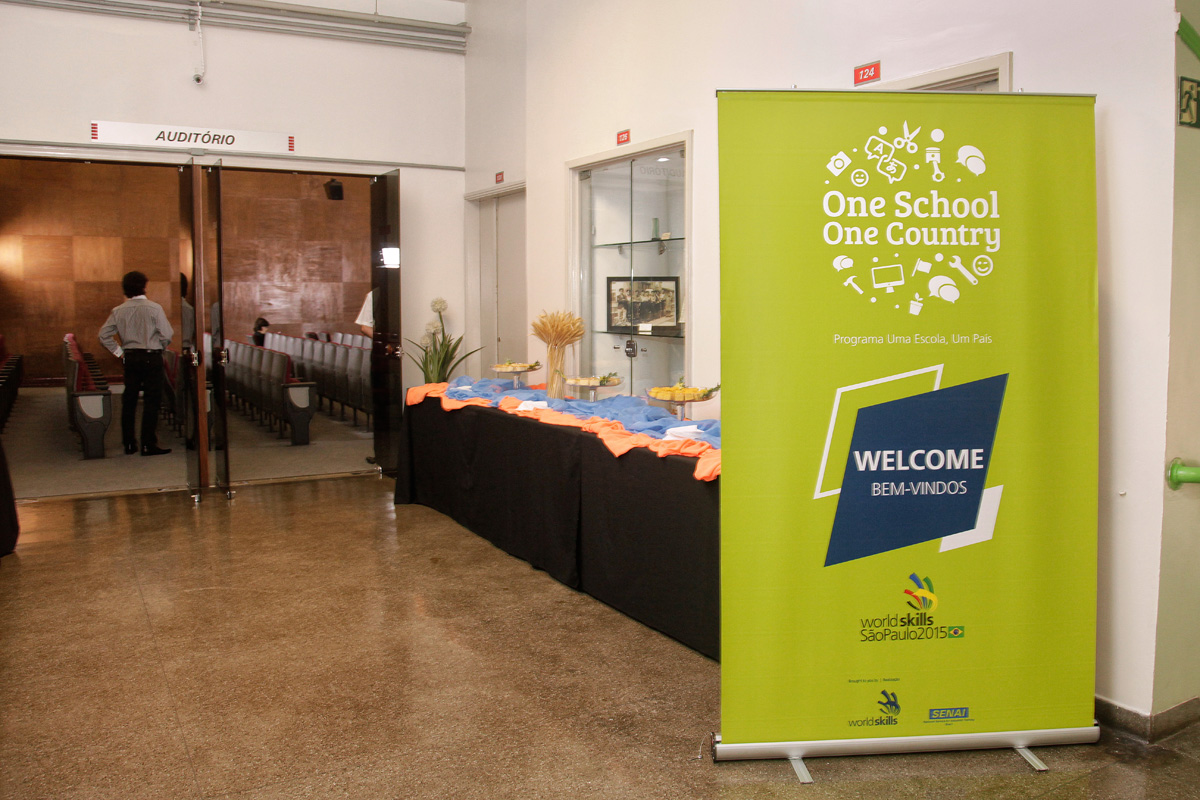 Mar 26, 2015, 12:26 AM
SENAI Brás received members of the Competition Organizer, Directors, Teachers and Educators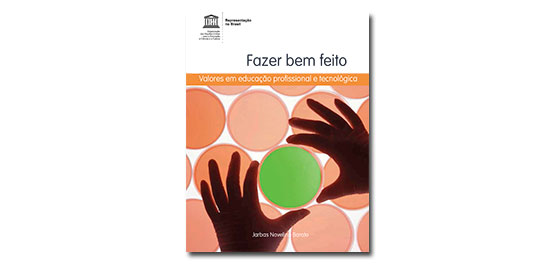 Jul 24, 2015, 5:52 PM
The book presents vocational education contributions in Brazil, which will host the Competition for the first time, based on…
Press Team
Brazil press contacts
Karina Brandford: +55(11) 7850-8269 / ID. 80*848
Marina Figueira: +55(11) 7741-0991 / ID. 80*180636
Lívia Nolla: +55(11) 7850-7232 / ID. 80*1148
Gustavo Silva: +55(11) 7850-8948 / ID. 80*1065
Email: imprensa.ws@wssp2015.com
International press contact
Laura London, Communications Manager, WorldSkills International
Email: press@worldskills.org

Answers to frequently asked questions: