WorldSkills Village will promote networking of stakeholders during the Competition
20 March 2015
During WorldSkills São Paulo 2015, the event will feature areas and activities to promote interaction and connections between target groups that will be present. One of these areas will be the WorldSkills Village, which will allow sponsors, partners, leaders, WorldSkills Member countries and regions, and international entities to get in contact with key stakeholders. They will be able to meet, chat and discuss potential partnerships and business relations. The WorldSkills Village gives access to all 74 Member countries and regions.
The total area of the WorldSkills Village will be 5700 m². It will be located in the Convention Palace and is one of the largest spaces for networking and exchanging information. The WorldSkills Village exhibitions will offer an opportunity to reach opinion leaders and people with potential interest in their activities.
For all exhibitors, they are being asked to promote activities that will attract visitors and enable them to quickly and easily understand their organization. Thus, the companies and WorldSkills Members will have an excellent opportunity to meet future professionals, share information about professional education, and launch new products and services.
---
Related News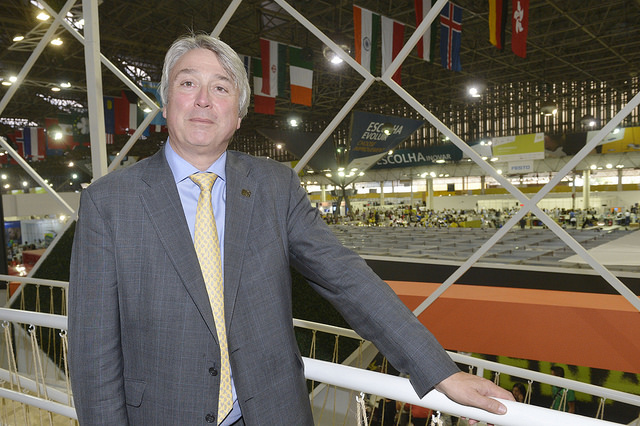 Mar 20, 2015, 1:39 PM
The website of WorldSkills São Paulo 2015 has a new look! With an innovative design, readability of content, access to…
Nov 16, 2014, 10:29 AM
In less than one year, São Paulo will be the stage of the biggest vocational education and skills excellence event in the world:…
Press Team
Brazil press contacts
Karina Brandford: +55(11) 7850-8269 / ID. 80*848
Marina Figueira: +55(11) 7741-0991 / ID. 80*180636
Lívia Nolla: +55(11) 7850-7232 / ID. 80*1148
Gustavo Silva: +55(11) 7850-8948 / ID. 80*1065
Email: imprensa.ws@wssp2015.com
International press contact
Laura London, Communications Manager, WorldSkills International
Email: press@worldskills.org

Answers to frequently asked questions: