Technical Meeting
21 November 2014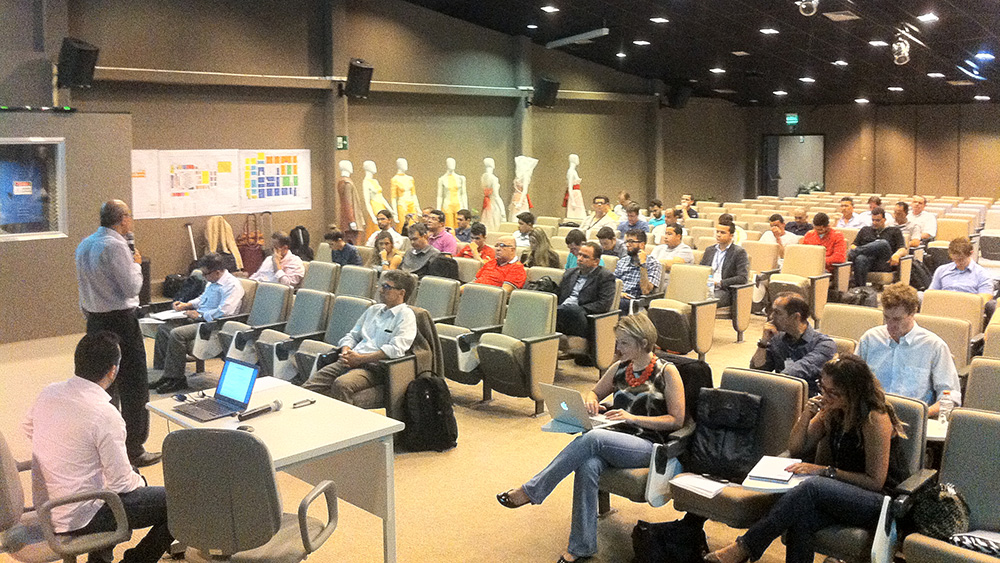 From 6 to 7 November 2014, about 60 Workshop Managers and Workshop Sector Managers had the opportunity to learn a little more about the technical areas and sponsorship of WorldSkills São Paulo 2015.
Among the objectives of the meeting were:
To inform the Managers about the strategies for their skills and the potential suppliers
Explain the partnerships that are ongoing
To present the layout and infrastructure of Anhembi Parque (Competition venue), and more.
"The initiative of this meeting was critical to engage and support the Sector Managers and Workshop Managers on the challenge of delivering excellent infrastructure lists," said Carine Barreto, Sponsorship and Partnership Coordinator of WorldSkills Sao Paulo 2015.
---
Related News
Sep 11, 2014, 9:58 PM
During the Competition, the WorldSkills São Paulo 2015 booth got visited by the President of Brazil, Dilma Rousseff and Minister…
Aug 8, 2015, 1:05 PM
Besides the skill competitions among young people from 59 countries and regions, WorldSkills São Paulo 2015 will have unique…
Mar 20, 2015, 2:37 PM
The WorldSkills Brazil National Skills Competition (held in September 2014) has received media attention due to the public…
Press Team
Brazil press contacts
Karina Brandford: +55(11) 7850-8269 / ID. 80*848
Marina Figueira: +55(11) 7741-0991 / ID. 80*180636
Lívia Nolla: +55(11) 7850-7232 / ID. 80*1148
Gustavo Silva: +55(11) 7850-8948 / ID. 80*1065
Email: imprensa.ws@wssp2015.com
International press contact
Laura London, Communications Manager, WorldSkills International
Email: press@worldskills.org

Answers to frequently asked questions: