14 August 2015: Global Policies and Innovation
Day at a glance:
| | | | |
| --- | --- | --- | --- |
| | Event | Host | Times |
| Morning session | International Ministers Conference – 21st century initiatives to foster technical and vocational education | Brazilian Ministry of Education and WorldSkills São Paulo 2015 | 09:00-12:00 |
| Afternoon session - option 1 | BRICS: creating a joint vision on Skills Development | SENAI and BRICS Business Council | 14:00-17:00 |
| Afternoon session - option 2 | A Glimpse at Industry's Future Skills and Technologies | WorldSkills International Global Partners | 14:00-17:00 |
Morning Session
INTERNATIONAL MINISTERS CONFERENCE – 21ST CENTURY INITIATIVES TO FOSTER TECHNICAL AND VOCATIONAL EDUCATION
Recognizing the potential of technical and vocational education and training (TVET) in supporting rapid demographic and technological changes, countries are prioritizing TVET and more broadly skills development as a key strategy to address youth unemployment and sustainable development. Central to the skills development agenda beyond 2015 is to ensure that all young people and adults have equitable access to learning opportunities and possess skills, knowledge, and competencies that are recognized and relevant for work and further professional and personal development. This forum will expand the debate by looking beyond 2015 education goals and the future agenda for TVET. Experiences from Brazil, South Korea, Russia, Germany, Colombia, and the Netherlands will facilitate global dialogue on repositioning TVET in the post-2015 education context and development agenda.
Location: Elis Regina Auditorium - Convention Palace

Afternoon Sessions
BRICS BUSINESS COUNCIL: CREATING A JOINT VISION ON SKILLS DEVELOPMENT
In recent years, Brazil, the Russian Federation, India, China, and South Africa - BRICS - have transformed the world map of education, bringing millions people into schools, establishing centres of world-class learning, driving innovation, and sharing expertise and knowledge. During the sixth annual BRICS Summit, held in Fortaleza, Brazil, in July 2014, BRICS leaders affirmed the strategic importance of education for sustainable development and inclusive economic growth. They also pledged to strengthen cooperation among them. The seminar aims to create a common vision for the future of skills development in its countries.
Location: Elis Regina Auditorium - Convention Palace

Speakers
Susana Carrillo, Senior Specialist at the World Bank
Susana is the Senior Specialist at the World Bank and Senior International Development Executive with multidisciplinary experience working across sectors and practices. Before joining the World Bank, she worked for the United Nations Development Program in West Africa, Central America, and New York on socio-economic development and inclusive growth. She has a Master's Degree in International Development from the Graduate Institute of International and Development Studies, Geneva and a Master's Degree in International Development and Public Policy from the Fletcher School of Law and Diplomacy, Tufts University.
Pavel Luksha, Professor of Practice at SKOLKOVO Moscow School of Management
Member of Expert Council of the Agency for Strategic Initiatives, co-founder of Russian Research and Development Directors Club. Expertise in education and mentoring of technological start-ups and executive teams focused on research and development and innovation. Leader of Education 2030, Skills 2030, and NeuroWeb Foresight projects, author of Future Agendas for Global Education and Navigator through Jobs of the Future, and creator of Rapid Foresight methodology. Co-leader of RF Group, a think-and-do tank in education. In 2012 and 2013, Luksha co-founded and directed a Russian Foresight Fleet programme (largest future-awareness education project in the world). Research in evolutionary economics, information theory, and systems thinking.
Marcello Pio, Industrial Development Specialist at CNI (National Confederation of Industry) in Brasilia, Brazil
Expertise in technological observatory and prospective actions (future studies), developing technical and organizational prospective studies, vocational education and occupational changes, technology and innovation indicators for industrial sectors, building perspective scenarios and applying general prospective tools, to identify occupational and educational impacts in order to update vocational training and services according to the needs of Brazilian industries. He holds a PhD in Chemical and Biochemical Process Technology and a Master's degree in Chemical and Biochemical Process Technology. He worked as a teacher at the Euro-American University Centre.

A GLIMPSE AT INDUSTRY'S FUTURE SKILLS AND TECHNOLOGIES
WorldSkills provides a unique opportunity for young skilled professionals, industry experts, governmental bodies, and educational institutions to network with leading skills related organizations. This group of organizations, known as WorldSkills Global Partners, offer support and opportunities to the WorldSkills network. Join them during the WorldSkills Conference Programme 2015 as they offer a glimpse into the future of their industry and organizational activities. Session topics will include bridging the skills gap, skills related activities for youth, the future of work and new models for education.
Location: Auditorium 9 - Convention Palace

Introduction with Simon Bartley
Cisco: The Future of Work. Creating Global Problem Solvers with the Skills to Thrive
The growth in connections between people, process, data, and things - the Internet of Everything - is creating unprecedented opportunities for people and businesses. At the same time, the rapid pace of change driven by digital convergence is challenging all of us in shaping our economic future. Our society is experiencing a rise of an underutilized workforce, a shortage of technical talent and new requirements of expertise in making the transition to the digital economy. At Cisco, we believe that a solid STEM foundation along with critical thinking, collaboration, and problem solving skills, is essential for youth to succeed in the digital economy.

Speaker: Ricardo Santos, Business Development Lead for Brazil and South America - Education Market
Business Management and Marketing Executive in the IT and Telecom industry for the past 28 years – both in Brazil and Latin America; has worked for Cisco Systems since 2001 and presently leads the Education Vertical Business in Brazil and South America.

University Teacher in MBA programs at leading business schools in Brazil like ESPM and FGV-SP for the past 15 years, with focus in Business Strategy, Marketing and Channels
Master in Business Administration from Duke University (USA) and Post Graduate Specialization in Advanced Management from INSEAD (France).
Download presentation
Watch presentation
Siemens: Cooperating with Siemens to build a high-powered vocational and practice oriented education system - based on the German education model
Siemens AG (Berlin and Munich), established in 1864, is a global leader in electronics and electrical engineering. Through the extensive Siemens Automation Cooperates with Education (SCE) project, training institutes worldwide are profiting from our know-how and broad-based offers. As a Global Industry Partner, we join forces with WorldSkills International to enhance the quality of vocational training worldwide. The German education model, based on the concept of vocational excellence is a model worthwhile to explore and to start discussions on how to share it. Let us improve the education reality of millions of individuals around the globe, and with that, their standard of living.
Speaker: Roland Scheuerer, Head of Siemens Automation Cooperates with Education (SCE)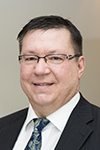 Roland Scheuerer joined Siemens in September 1985 and held various positions in the company all around the globe. Since January 2009 he has been in charge of the Siemens Automation Cooperates with Education (SCE) project.
Download presentation
Watch presentation
Autodesk: The power behind A New Look at Skills
The world around us is moving at an ever increasing pace into the digital age. The cloud is king and instant access to digital content is expected – anywhere, anytime, on any device. Through the power of the cloud, students are able to design, simulate, and analyze like never before. With cutting edge 3D software, digital design tools, project based learning materials, and 3D printing technology from Autodesk, students can bring these ideas to life through real-world projects. The initiative, A New Look at Skills, is at the center of the visitor experience at WorldSkills São Paulo. This initiative is a collaborative project between Autodesk and the WorldSkills Foundation that showcases the full potential of digital design software. A New Look at Skills brings a wide range of skills to life and demonstrates how digital design tools can be used to support a paradigm shift across education pedagogy. By offering free access to 3D design software and content to students and educators across the globe, Autodesk is empowering students to imagine, design, and create a better world and ensures that they are at the cutting edge of the new industrial revolution with 3D printing and the power of making.

Speaker: Dr. Randy Swearer, Vice President, Education, Autodesk
Dr. Randy Swearer joined Autodesk as the vice president of education. We're passionate about educating and inspiring the future workforce and Randy's extensive expertise at the intersection of design and education will galvanize Autodesk's efforts to empower students on a journey of lifelong learning through problem-solving, collaboration and design thinking.
Previously the provost and dean of faculty at the Philadelphia University, Randy brings 25 years of experience in higher education management and strategic planning. He also served as dean of Parsons School of Design, deputy director of the design program of the National Endowment for the Arts and the Design Division head at the College of Fine Arts at the University of Texas, where he was awarded the Texas Excellence Teaching Prize. With a foundation in technology, Randy began his career a designer at Wang Laboratories and IBM.

Download presentation
Watch presentation
Samsung: Samsung's skills, Related Activities for Youth
Samsung has been consistently supporting youth to fulfil their dreams and hopes through skills excellence since 2007. For that, Samsung has committed to skills-related activities supporting the VET community. These are focused on six areas including sponsoring the WorldSkills Competition and Korea National Skills Competition, hiring young skilled professionals, training Competitors at its three Skills Training Centres, hosting Samsung Skills Competitions for skilled employees, co-working for Samsung's skills-related CSV activities with stakeholders, and networking with global WSI community for skills excellence. Samsung would like to share how the work with skilled youth has been performed including the cooperative skills-related CSV projects at the Forum.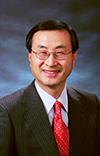 Speaker: Dr Ji Oh Song, Secretary General of Samsung Skills, Senior Advisor and EVP of Samsung Electronics
Dr Ji Oh Song has been involved in the WorldSkills movement as Secretary General of Samsung Skills since 2007, supporting youth make their dreams and hopes come true through skills excellence. His professional career began with Pratt & Whitney Aircraft, United Technologies Corp. in 1979 as a senior engineer. He joined General Motors Research Laboratories in 1983 and worked at General Motors as a manager at the midsize and luxury car division. And he had been the head of Samsung Motors Technical Center from 1996 to 2000 and the general manager of Mechatronics & Manufacturing Technology Center, Samsung Electronics from 2001 to 2007. He graduated from Seoul National University with a BS and a MSc in mechanical engineering. He also received a MSc in applied mechanics and a Ph.D in mechanical engineering from the University of Iowa, U.S.A.
Download presentation
Watch presentation
Festo: Aquatronics, a Reflection of Green Industrial Skills to Sustain Development of Urban Regions
For the first time of history, more than half of the world's population live in cities and the trend of urbanization is growing. The increasing consumption of fresh water and the demand for recycling of wastewater create opportunities to implement new education programs while producing jobs in the field of water technology. Aquatronics aims to combine the largest common denominator of professions and specialities related to water and wastewater into one profession, which serves as the basis for further specialized use of water in human life. Employment of aquatronic technicians will help urban regions to contribute towards Millennium Development Goals Post 2015 and offer citizens to have access to drinking water.

Speaker: Dr Nader Imani, CEO, Festo Didactic Inc., Festo Didactic Ltd, Head of Global Education Festo Didactic GmbH & Co. KG
Dr. Nader Imani joined Festo Didactic in 1992. Since coming to Festo Didactic, he has served in different positions from Regional Manager to Sales Director for Europe. He continued his career at Festo Didactic to become the Head of Global Education in 2010 and has held that post until today. Currently, he holds the position as the Chief Executive Officer of Festo Didactic Inc. in the United States and Festo Didactic Ltd. in Canada.

His professional career outside of the industry includes assistant professorship at University of Nantes. Dr. Imani holds degrees from Harvard Business School as well as St Galle Business School and a Ph.D. in Mechanical Engineering from Ecole Centrale de Nantes.
Additionally, he has acted as participating Member of the Junior Enterprise Confederation in France and the Board Member of the Worldwide Promotionship e.V., in Germany. Currently, he is Member of the Executive Board of Worlddidac Association for promotion of the Education Industry. During his career, Dr. Imani has been a fervent advocate of skills and skills promotion in education systems and been a promoter of skills competition at national, regional and international levels. Dr. Imani has been an active partner of UN agencies, bi- and multilateral development agencies to drive innovation in the field of technical and vocational education and training.
Download presentation
Watch presentation
3M: Future skills and technologies - Offering an Innovative and Sustainable Approach
3M is an organisation that continually innovates. However, developing innovative products is one thing. Developing innovative products and solutions that help industry meet or exceed legislative environmental and social targets is another. Through a series of videos, strong graphics and passionate words, 3M will illustrate their commitment to supporting skills development through their 'every life' ambition.

Speaker, Rich Miles – leader of 3M's West Europe sustainability team
Rich Miles is a proud Welshman living in the UK and heads up the West Europe sustainability team at 3M. Having been with 3M on and off for 24 years, Rich has built up an in-depth knowledge of how the company operates. A poduct designer by education, Rich has also worked as a high school teacher.
Rich started his career at 3M back in 1996 in a sales role within one of the company's oldest divisions, Tapes and Adhesives, and progressed through various sales, marketing, product development, marketing communications and management positions at a local, European and global level. He has also held European and global brand and marketing positions with Dow Corning. At 3M, Rich has led a variety of new product introduction (NPI) programmes for the adhesives, tapes, construction and safety divisions and is passionate about driving sustainability thinking through the entire product development process. His personal interests include socialising and sport of all kinds – particularly rugby, football, cycling, triathlon, skiing and jogging. He enjoys travelling with his family and has recently become a grandfather for the first time.
Download presentation
Watch presentation
Panel discussion with previous speakers
Stanley Black & Decker: Breakthrough Innovation
Download presentation
Watch presentation
Fluke: Evolution in the Workforce
Join Leah Friberg, Global Education and Public Affairs Manager with Fluke Corporation, as she discusses the profile of the next generation of workers, skills needed in the changing workforce, and the use of technology in the workforce.

Speaker: Leah Friberg, Global Education and Public Affairs Manager, Fluke Corporation
Leah Friberg manages global education programs and content development for Fluke Corporation. In her ten years at Fluke and through participation on global industry partner councils for WorldSkills and the Electrical Training Alliance, Leah has become known for her advocacy of hands-on instruction and passionate support for workforce development. Prior to joining Fluke, Leah worked for various companies in the Seattle area, including an online school, Microsoft and AT&T Wireless. Leah holds a bachelor's degree in international economics and political science from The Colorado College.
Download presentation
Watch presentation
AWS: Bridging the Skill Gap
In the USA, AWS (American Welding Society) is doing several things to address this, such as SENSE, AWS Learning, WeldEd, Boy Scout Merit Badge, Girl Scouts, Careers in Welding trailer, Ironman comic book, Careers in Welding.com, JobsinWelding.com, Women in Welding, WeldLink, and of course scholarships! Our goal with WorldSkills is to take this to a global effort.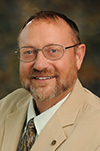 Speaker: David Landon is the Manager of Welding Engineering for Vermeer Corporation
David Landon is the Manager of Welding Engineering for Vermeer Corporation, a manufacturer of construction, industrial, and agricultural equipment located in Pella, Iowa. Landon has worked for Vermeer over 20 years where he has developed a world class welder training program, metallurgy lab, and welding engineering department.

Landon has been a member of the AWS D14 technical committee for Machinery and Equipment since 1993 and served as Chair for six years. Landon also chaired the Technical Activities Committee of AWS with oversight of all code and standards for the society for three years. He served on the board of directors for AWS as District 16 Director from 2007-2011, Vice-President from 2012-2014, and is the 2015 President. He is an AWS Certified Welder, Certified Welding Supervisor, Senior Certified Welding Inspector, and is a member of the 2009 Class of Counselors for the American Welding Society. He holds a Bachelor of Science degree in Welding Engineering from LeTourneau University of Longview, Texas.
Download presentation
Watch presentation
Lincoln Electric: A New Model for Welding Education
The welding industry today is being challenged with a high demand for workers with the appropriate skills coupled with a surge in technology that is challenging the education system. Many new technologies have been developed to decrease the amount of training time and increase comprehension of students. Additionally, the welding market has matured in some regions of the world burdening the education and training programs more. In this session, we will examine the technologies currently available and discuss ways to successfully integrate them into a welding education program. By examining how these technologies are used and how curriculum is developed there are ways to meet these challenges.
Speaker: Dr Jason Scales, Manager, Educational Services for the Lincoln Electric Company.
Dr. Scales is the Manager, Educational Services for the Lincoln Electric Company. In this role he coordinates the development of curriculum, books, technical documents, and specialized training programs for customers and welding education groups. He is also engaged in research and development of ways to enhance welding education programs to meet the challenges of today's welding markets. Research includes evaluating the use of virtual reality training and curriculum strategies that will enhance the educational experience for the instructors and students.
Prior to joining Lincoln Electric Dr. Scales taught Agricultural Education and Mechanization at the University of Central Missouri.
Dr. Scales earned a Bachelor degree in Agricultural Education from the University of Central Missouri in 1998, a Masters degree in Technical and Occupational Education from the University of Central Missouri in 2003 and a Ph.D. in Agricultural Education from the University of Missouri in 2007.
Download presentation
Watch presentation
Saint-Gobain: Virtual reality as a training tool
Saint-Gobain, as part of its leadership position, has for many years provided installer training both in their training centers around the world and on construction sites. This training can be slow, capital and labour intensive and the results are often not measurable. As the shortage of construction skills across the world becomes more critical the need for practical training has increased especially in fast growth markets. Over the past 18 months, Saint-Gobain has embraced the world of virtual reality in their drywall business and this presentation demonstrates these results, how virtual reality is changing the face of practical training, and discusses how this can be integrated in to VEC training programmes.
Speaker: Patrick Atkinson, Global Marketing Manager
Patrick Atkinson is Global Marketing Manager for the Saint-Gobain Gypsum activity based in the Saint-Gobain Headquarters in Paris.
Patrick is responsible for assisting in the commercial development of a number of key regions including India, Sub Sahara Africa, the Middle East, and North America. He is also responsible for the development of internal technical training programmes and external installer training across the globe.
Patrick has almost 25 year's experience in the construction industry and specifically in building materials. He has worked within the Saint-Gobain Group for 10 years. He previously worked as Marketing and Development Director for the Irish business before taking up his current role.
Patrick has a Bachelor's degree in business, a Master's degree in International Marketing, Postgraduate diplomas in both E-Commerce and Executive Coaching, and he is a member of a number of professional bodies.
He is specifically interested in the development and penetration of lightweight building systems and solutions across countries which have previously been dependent on more traditional materials.
Download presentation
Watch presentation
Panel discussion with previous speakers