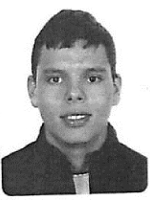 William LORENZO
Competitor in Skill: Cooking
Country: Spain
How did you get interested in your skill?
Cooking is my vocation

Where did you do your training for your skill?
I was trained at the Vocational Training School I.E.S Virgen de las Nieves, La Palma, Canary Islands

How did you first find out about your Member organization and its programs?
I found out about the organization at the Spain Skill Championship

Who influenced you to pursue your skill as a career?
My Cooking teacher encouraged me to improve my skills and I also have a strong self-motivation

What is your experience in participating with your Member organization?
My experience has been incredible and amazing.

Describe your most memorable moment so far with WorldSkills?
The day I was champion in Spain Skill competition

Describe what your experience has been since your involvement with WorldSkills
This has been an awesome experience for me. I have got acquainted with different cultures, made friends and I have also grown personally

Did participating in the skills competitions and training for WorldSkills help you progress in your skill? Please describe.
Yes, of course. In order to participate in this difficult competition and be the winner in Spain, I had to spend long hours of training, make big efforts to improve my techniques and cooking skills, the accuracy of cuts, my speed and the general knowledge of the skill.

What do you currently do? Where do you work?
Currently I am training for the World Skill Competition and working at Carmen Restaurant in La Palma, Canary Islands.

What are your future career aspirations?
My expectations are to improve personally as well as in my profession. I want to work hard to become a great chef some day and to get one of the coveted Michelin stars would be a great goal for me.