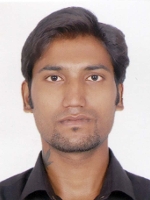 Pradeep Ved
Competitor in Skill: Hairdressing
Country: India
How did you get interested in your skill?
Family Business. I want to take that legacy forward and achieve new heights.

How did you first find out about your Member organization and its programs?
Through my mentor Mr. Ashok Palinal.

Who influenced you to pursue your skill as a career?
My mentor AShok Palinal influenced me to pursue a career in hairdressing.

What is your experience in participating with your Member organization?
It is a good experience. They have given me a great opportunity to move forward and show my talent worldwide. It i a great learning experience too.

Describe your most memorable moment so far with WorldSkills?
The day I was announced first amongst the other two extremly talented contestants, it was always will be the most memorable moment of pride and honor for me.

Describe what your experience has been since your involvement with
WorldSkills.
It is a very new, challenging and interesting experience so far. I am working really hard towards my goal of making my country proud.


Did participating in the skills competitions and training for WorldSkills
help you progress in your skill? Please describe.
Yes, it has greatly helped me in improving and continuously learning new skills at all times. It has overall evolved a new and a much more confident person out of me.

What do you currently do? Where do you work?
I am a hairdresser currently working at the Spa and Salon.

What are your future career aspirations?
I want to learn a lot and become an established, globally recognized teacher. I also want to provide free education to people who do not have the funds to support their education. I am well aware that my country India has a lot of talent needing the right education. All this while alongside my chairty work, I also want to earn a lot of money to support my family and give them the best of everything.