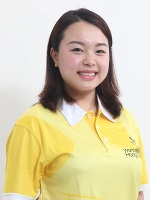 Ho Ying Lau
Competitor in Skill: Beauty Therapy
Country: Hong Kong, China
How did you get interested in your skill?
Because I am interesting in grooming for myself and other people and think that Beauty Therapy is a very professional career.

Where did you do your training for your skill?
I was trained at Youth College of the Vocational Training Council. I graduated from High school and then did a one - year intensive Diploma course.

How did you first find out about your Member organization and its programs? From teachers in high school and from friends.

Who influenced you to pursue your skill as a career?
Teachers talked about the career pathway for my skill and I think I would like to go for it.

What is your experience in participating with your Member organization?
I have a chance to participate in the beauty therapy trade in the WorldSkills Hong Kong Competition 2014 and Guangzhou / Hong Kong / Macao/ Chengdu Competition 2014.

Describe your most memorable moment so far with WorldSkills?
When Hong Kong Team got Gold , Silver and Bronze medals for GHMC competition , our team burst out crying.

Describe what your experience has been since your involvement with WorldSkills My skills get improved as I practiced more and more.

Did participating in the skills competitions and training for WorldSkills help you progress in
your skill? Please describe .
Of course . Because I received very intensive training.

What do you currently do? Where do you work?
I am undergoing full-time training for WorldSkills Competition at the moment.

What are your future career aspirations?
I want to be a Beauty Trainer and Educator and I hope to be a WorldSkills Expert.