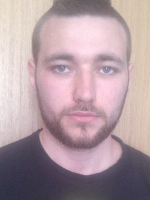 PAVEL KARALIOU
Competitor in Skill: CNC Milling
Country: Belarus
How did you get interested in your skill?
I got interested when I first visited the factories of mechanical engineering.

Where did you do your training for your skill?
We have training sessions in our college, we went to the workshop in Germany and our Belarusian factory of hydromechanics helped us with preparation for the competition.

How did you first find out about your Member organization and its programs?
The Dean of our college told us about this program.

Who influenced you to pursue your skill as a career?
My brothers had a great impact on me.

What is your experience in participating with your Member organization?
It's been a lot of work and a great number of competitions at different levels. One of the most recent ones was in Kazan, for example.

Describe your most memorable moment so far with WorldSkills?
I would say that the trip to Germany and the workshop that we participated in was one of the most memorable.

Describe what your experience has been since your involvement with WorldSkills
I participated in competitions as a competitor for Turning skill, but specially for this competition I acquired some knowledge and practice in Milling skill.

Did participating in the skills competitions and training for WorldSkills help you progress in your skill? Please describe.
I've learnt a lot about different kinds of tools: measuring, cutting etc. I've been lucky to have training sessions in different enterprises. Now I'm able to work with different software.

What do you currently do? Where do you work?
At this moment, training takes most of my time.

What are your future career aspirations?
I would like to create my own small business and move on in this direction.